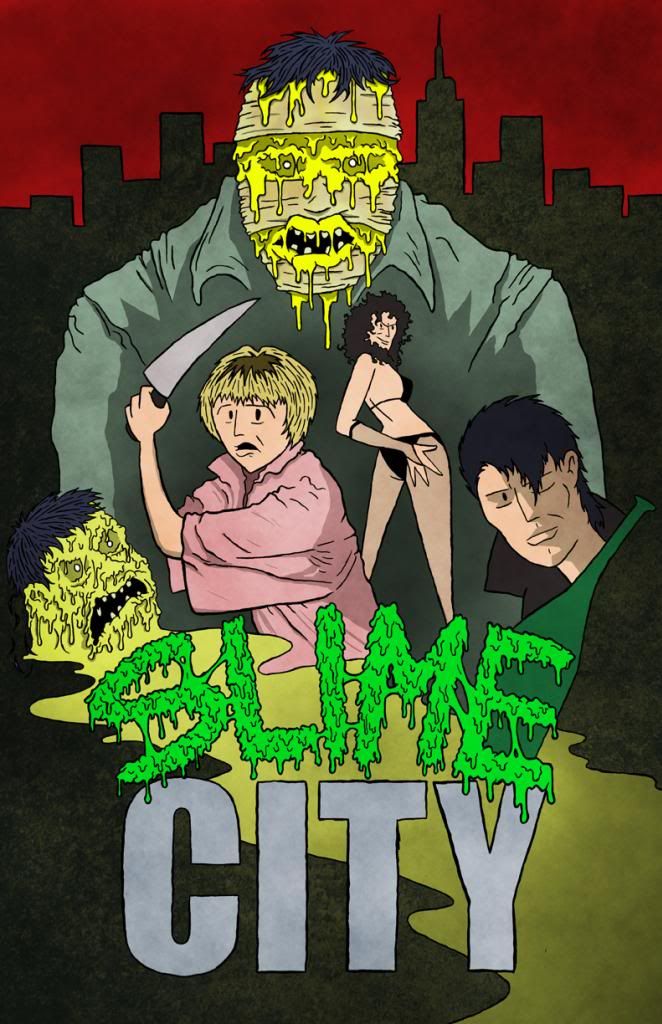 OH HEY! NEW ARTWORK! WHATUP!
Slime City is a 1988 splatter film written and directed by Greg Lamberson and it's pretty fantastic. He's currently raising funds via Indiegogo for his next film, a horror comedy called Dry Bones. You can check it out or donate to the cause by following the link below.
DONATE TO DRY BONES
This is something that I've been kicking around for a while now. It's just a portfolio piece, not gonna be for sale in any form (you know... for copyright). I'm just looking to update my portfolio in a couple of ways. I want to streamline it in terms of the KIND of work I do and also the STYLE of work that I'm doing. Currently it's a bit all over the place, and I want to pair it down. Focus on poster art and album covers, as well as more full illustrations. Secondly, I finally landed on a general style that I would like to do my cartooning in, so I'd like to make some work that will reflect that. Currently most of the work that I have is a bit outdated, so I'll be cycling it out as I add more of these.
That being said, expect to see a few more posters in this vein in the near future. I plan on doing three more in this series.